Instruction
Register Now!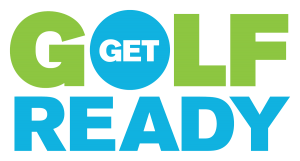 Squirrel Run Golf Course offers a complete practice facility which includes one bent grass chipping green with green side bunker, one putting greens. Squirrel Run invites players of all levels to use its practice facilities.
Whether you are a beginner or a seasoned golfer, Tim Carey TPI will help you learn the fundamentals of a golf swing and the rules of the game in a fun, exciting and innovative way.
2023 Golf Instruction Programs
Private Instruction

Tim Carey $75/HR $40/1/2HR

Semi-Private Instruction
book online
Group Instruction
book online
MATT HUGHES
1/2 HOUR $40 1 HOUR $60

ON COURSE $100
Junior Golf Instruction Programs
Limit 6
Dates Monday – Thursday
6 Hours of Instruction
CLICK ON REGISTER NOW
9-1030
CLICK ON REGISTER NOW
1-2:30
TBA
TIM CAREY-508-685-9206
PLEASE SIGN UP ONLINE!
ADULT CLASSES

Different Class Each WeekSaturday Drop in

Limit 6 Students
10 am
$30.00
Weekly Classes

ADULT Group Lessons

Mondays
CLICK ON REGISTER NOW

 

Limit 6 Students
4 Week Session
5:00-6:30

ADULT Group Lessons

Saturdays
CLICK ON REGISTER NOW

 

Limit 6 Students
4 Week Session
9:30-11:00
Gain 5% Club Head Speed in 6 weeks!
6 week program 3 sessions per week 39 swings per session
SIGN UP ONLINE!
508-746-5001 Squirrel Run Golf Club
508-830-4653 Village Links Golf Club